Welcome to Haug and Bru-Haug camping!
Our cabins are available both winter and summer, making it possible to experience Hemsedal at all times throughout the year. In summer we also have traditional camping for tents and caravans. We struggle to make your stay pleasant and memorable. Bring your family or friends to us!
Now we can ski-in and ski-out all year! In 2016, the adjacent rollerski-arena opened right next to our camping! Stay in one of our cabins to get the most out of your training and vacation.
Finally we have got a new piste from Hemsedal Ski centre to the village centre. This ends up right next to our camping and you can ski all the way to your front door: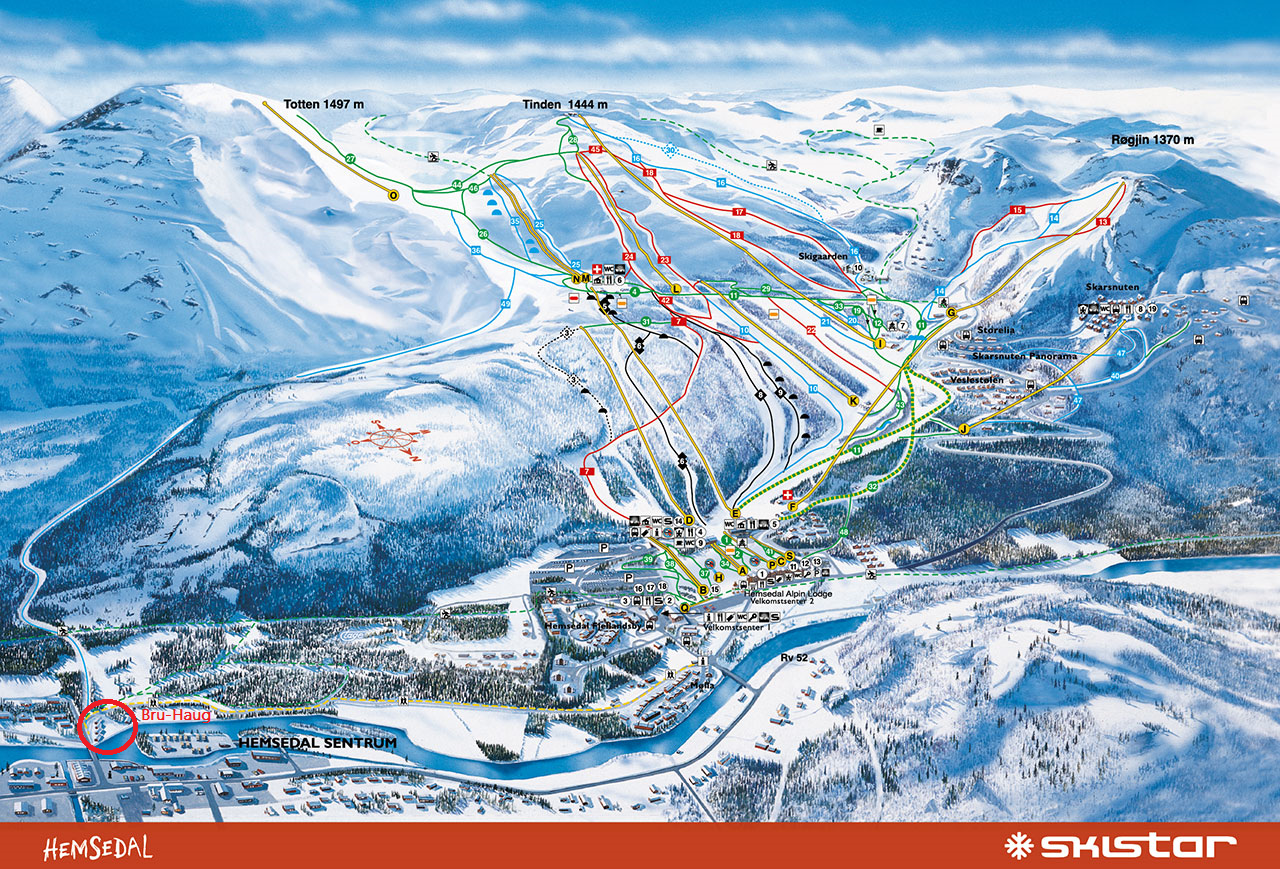 Bru-Haug is situated in the centre of Hemsedal, but still quiet and idyllic next to the river Heimsil. The distance to Hemsedal Ski centre is approximately 2 km and busses go back and forth frequently during the skiing season. The camping is also well suited as a base for exploring the wild mountains nearby as a hiker, hunter or sports fisherman. Food stores, sports shops, restaurants, bars and cafés are all within 250 meters of the camping! For more information on stores and activities in Hemsedal see: http://www.hemsedal.com/
Cabins at the camping are built in different periods, making them different in style and standards. The first cabins were built in 1975, while the most recent ones were built in 1994.